For the next 20 days counting down to the Colorado Open I have decided to follow the Paleo-Zone diet sworn by elite CrossFitters to be critical for peak athletic performance. To way over-simplified it, 'Paleo' has you eating mostly meat and vegetables with some fruit and nuts while 'The Zone' takes care of portion control. Yesterday was a success. 19 days to go.
For dinner last night I made pecan crusted pork and roasted butternut squash.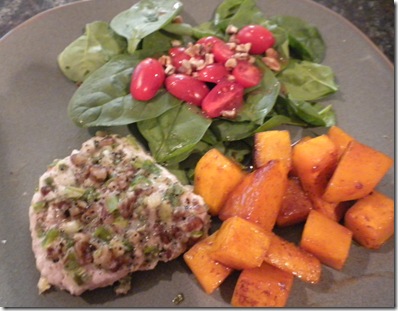 So good. Great recipes, Steve!
For more information on the diets:
The Zone
The Paleo Diet