LANDSCAPE: Step 3: Hardscape.
With the groundwork ready they poured concrete for the path.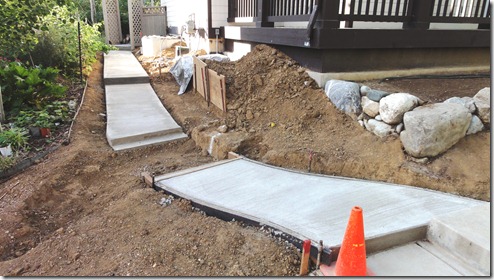 By the end of the week, all of the main structures (path, rock river, and planters) will be ready for what they will need to support. (People, water, and plants).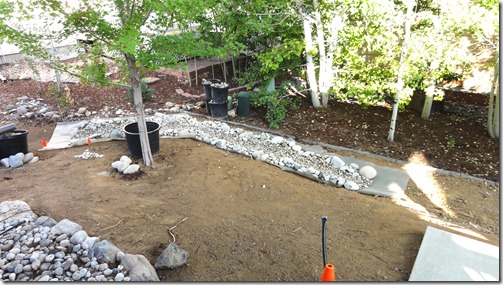 TRAINING: Step 3: A lot more physical therapy left to do on my shoulder and leg before I can function at full throttle. Last week I came out of hiding a little and ran 5k for the first time in awhile. 27:39. Almost 5:00 slower than last year but almost pain-free. It has also been weeks since I have lifted anything heavy. Today is the day. Some strength is still there. It is just a matter of whether the structures are ready to support the weight.