Some pictures of yesterday's hike…
I was at the Mount Sanitas trailhead at 6:10am. The sunrise started at about 6:45 and I wanted to be part way up the trail for before it started.
I walked along the ridge a little slower than the day before to enjoy the scenery.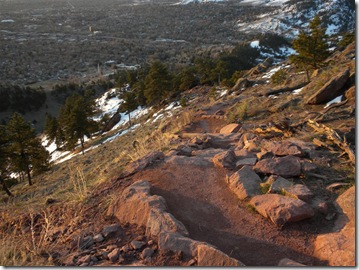 There is still snow but it wasn't too cold.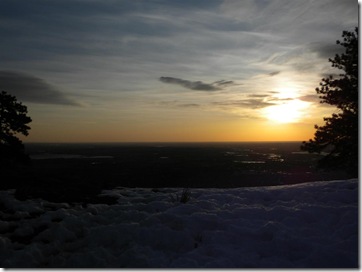 It helped that I was bundled up.
Once the sun came up it was plenty warm and the sky was clear.
Before I knew it I had reached the top.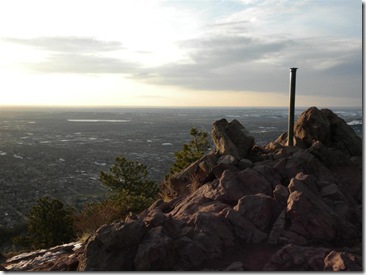 On the way down I ran into some friends…
Start Date of Body For Life Challenge: January 7
Days Left: 2