"Rose's Roses" – by Karen Ramirez
Grandma, for your 90th birthday I wanted to give you something to brighten up your room a little bit. Something that would remind you everyday that there are many people in your life that you inspire – people who love you and think of you all the time even though they can't always be with you.
I started with 5 colors: red, yellow, green, white, and black and a blank canvas.
I found a time lapse on YouTube to mimic and started with the background. Then I added the first rose…
…then a second… then a third…and finally put on a few finishing touches…
…until I finally ended up with a painting for your room. "Rose's Roses".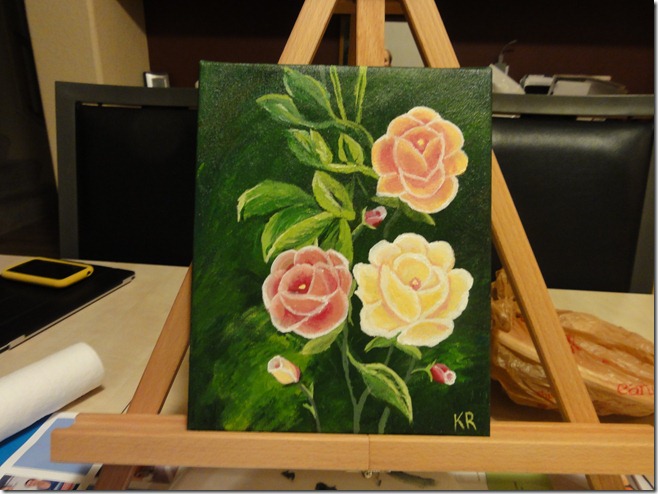 Thank you so much for inspiring me to always want to be a better person. You are always with me and always will be even when you are not there in person. I love you very much. – Karen