A Farewell To Evie
Yesterday we had to put Todd's cat Evie to sleep. Several months ago she started having trouble breathing and shortly after she was starting to limp. Before long she would not put any weight on her right front foot at all. After trying different anti-biotics, they took X-Rays and discovered that her bones were deteriorating. Most likely bone cancer. We were fortunate to be able to keep her around for a little while longer but yesterday it was obvious she was suffering too much. It was time to let her go. She was nine years old.
Evie did not have room in her heart for anyone but Todd. They were best pals.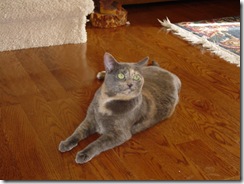 Todd posted this photo on KittenWar.com and she got thousands of votes.
She had the most beautiful green eyes you have ever seen on a cat.
She loved to hang out in the window sill when the sun was shining…

…and watch birds and squirrels outside.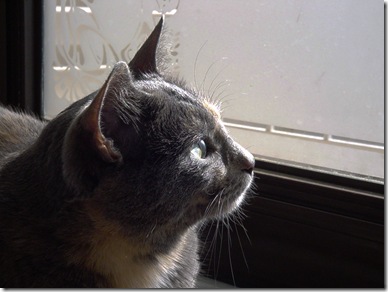 She was always up for an adventure…
…as long as it was with Todd.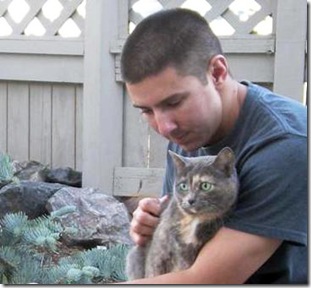 She loved to sleep.
"Yawn!"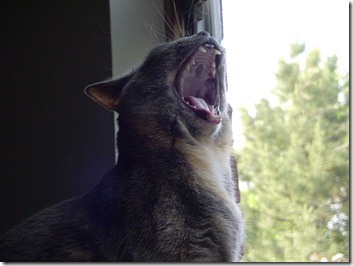 Her favorite place was tucked under Todd's arm…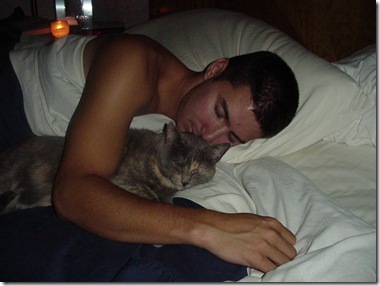 …or with her face smashed into his armpit…
…or in any box she could find…
Every once in awhile she would even sleep on me.
Rest in peace, Evie.
 
You will be missed!