Todd and I went Mountain Biking at Heil Valley Ranch with Neighbor Joe. The loop we did was only about 8 miles and not terribly difficult but it was great to get out.
Todd loves when I take pictures at 8:00 in the morning.
The trail itself we found to be full of large loose rocks. Very bumpy.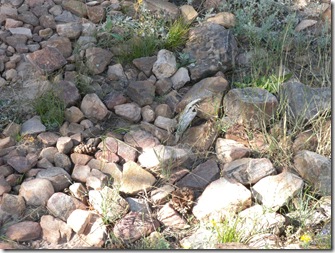 The payoff made it worth while though.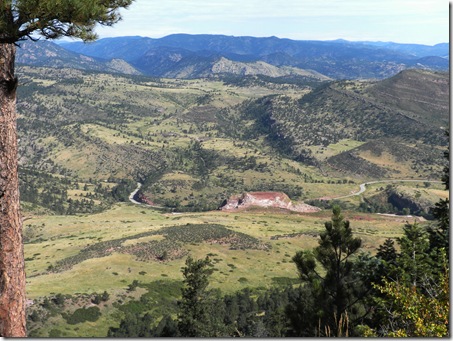 There is a smile.
This is right before Joe accidentally tried to do a front flip on his bike on an almost flat part of the trail. With a great recovery he escaped without a scratch.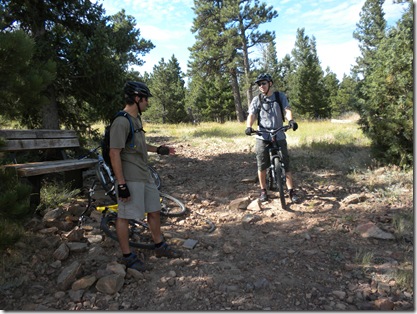 The real payoff, of course, is going back downhill. I tried to stay off the brakes but with all those big loose rocks it was kinda rough riding on my donkey. The advice I got was to "man up". He he he.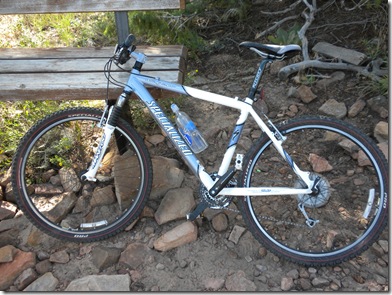 On the way back to town we made a stop at Amante Coffee in North Boulder and sat on their patio. Very interesting. Dozens of customers and all of them had cycling gear. Boulder's version of a "biker bar" as Joe said.

Don't get me wrong, my bike has been good to me. But right after this ride we spent a good part of the day at bike shops in Boulder finding me a new full suspension bike. It should be ready for me on Tuesday!