Our 3:45 Photos
With a bit of coincidence and a last minute schedule change Todd and I were married at 3:45 on 06/07/08. One year later I decided to take photos of what we were doing at the exact moment we were getting married the year before and it started a tradition. Our 3:45 photos…
JUN 07, 2008 at 3:45 – My dressing room and the end of the aisle at Gorrono Ranch in Telluride, CO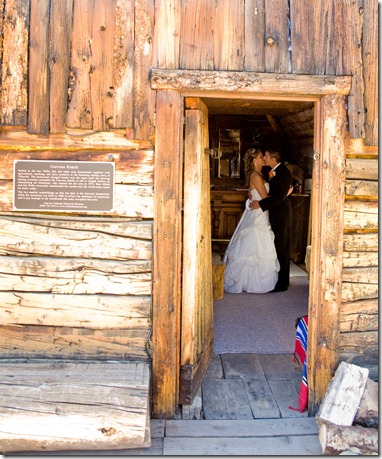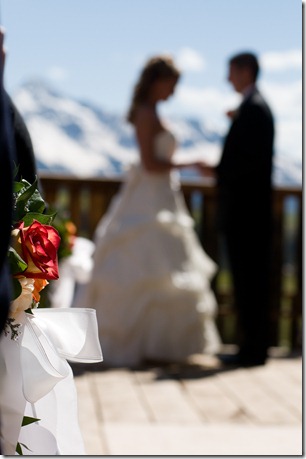 There is a very special moment when you see each other for the first time on your wedding day. Against tradition, we decided to spend that moment in private. With the guests seated and the ceremony about to begin Todd came to my dressing room alone. It was one of the most beautiful moments of my life. Time slowed down. We exchanged gifts and tears and overwhelming emotions. And when it was over Todd took his place outside at the end of the aisle. The music started and the whirlwind that was our wedding began.
JUN 07, 2009 at 3:45 – Alluvial Fan Falls on the way home from Steamboat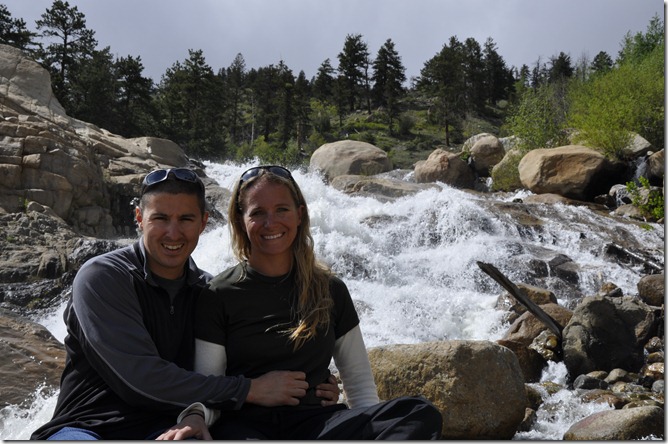 We spent our first anniversary in Steamboat Springs. Fun weekend! We went four-wheeling, hiking, fishing, shopping, and rode the alpine slides. We went to the hot springs where we jumped in the freezing cold river and then had massages. We watched my tearful sister complete a half marathon to raise money for The Leukemia and Lymphoma Society in honor of our mother. And on the way home we stopped at Alluvial Fan Falls. At 3:45 we were climbing around on the rocks when we took our first anniversary photo.
JUN 07, 2010 at 3:45 – In the gondola heading from Mountain Village into Telluride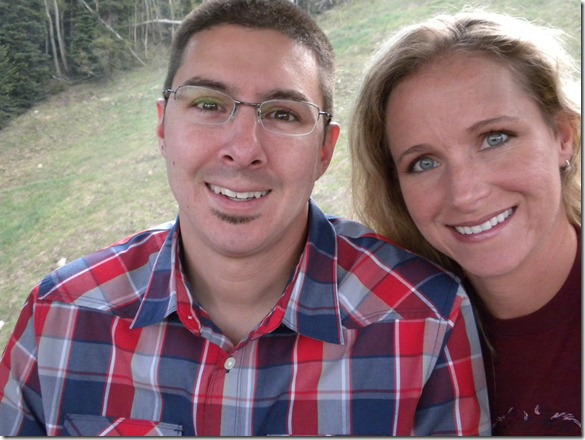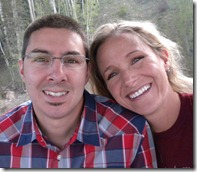 In 2010 we took a road trip to the Great Sand Dunes, Pagosa Springs, Durango, and Mesa Verde. We finally ended up back in Telluride to celebrate our anniversary in the place we were married. That day we went rafting in the highest water they have had in 50 years. At 3:45 we were in the gondola heading into town. We went shopping and then had a fabulous dinner (as always) at Cosmopolitan.
JUN 07, 2011 at 3:45 – The spa at Hotel Parador in Costa Rica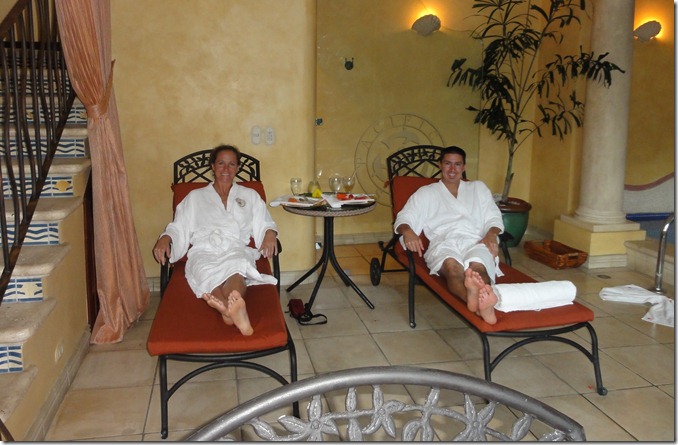 We spent ten amazing days in Costa Rica for our 3rd anniversary. That day we were at our final destination Hotel Parador in Manuel Antonio. We had kayaked through the mangroves and hiked with the monkeys. At 3:45 we were soaking in the hot tub at the spa and enjoying fruit and beverages while awaiting our massages.
JUN 07, 2012 at 3:45 – Coeur D'Alene, Idaho… TBD