Day: 2
Current weight: 142.5
As I suspected a few of the extra pounds were from all the pizza and drinks Saturday night. One day on track left me about 2 pounds per week to get rid of. The real goal for me this time though is to change some habits. I would like to succeed without being militant and when I get there I would like to celebrate reaching my goal without eating a pan of brownies for dinner this time around.
Saturday night was the annual reunion I have with my college buddies at my place. Love those girls! (Sadly we didn't get pics of the boys. They were down in the man cave.)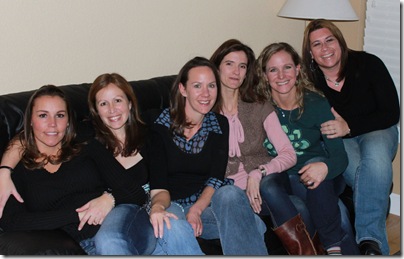 There is a theme every year. In our 10+ years of reunions we have worn everything from pajamas to prom dresses. This time we made pizzas so we were pretty casual.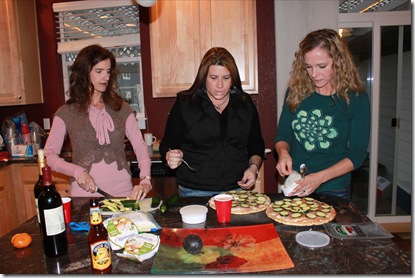 The night always starts with a bit of catching up, food, and drinks.
But after a few drinks it usually takes a turn for the ridiculous. I promise you do not want to know what Katy was doing. "You had to be there" material.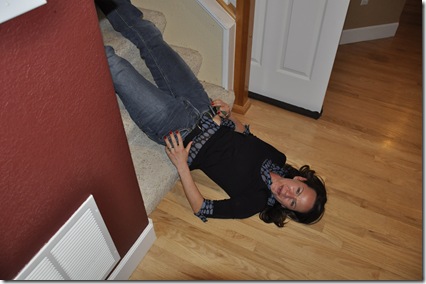 Every team I was ever on felt obligated to take the same picture.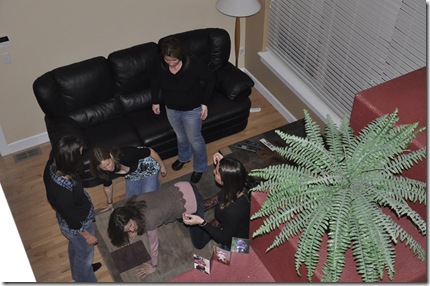 Soccer, volleyball, softball, whatever. I never imagined I would still be doing this in my 30s in my own living room.
Why you ask? Because we still can.